Top 10 Backyard Improvements
It's Summer and we all want to be able to enjoy our backyards and our outdoor spaces. Here is our top 10 list for items that are inexpensive but really add fun to the backyard for everyone.
1. Edge your grass
I know this may seem obvious but backyards that are edged by a weed trimmer or by hand just have that finished polished look that professionals bring to their yards. If you do it well you can keep it up by doing it once in the spring, once in the middle of summer and once in the early fall. Some Weedwackers have adjustments to do it but you can do it by hand with a trowel or other hand tools. It will give your lawn a manicured look and it wont cost you a penny other than labor.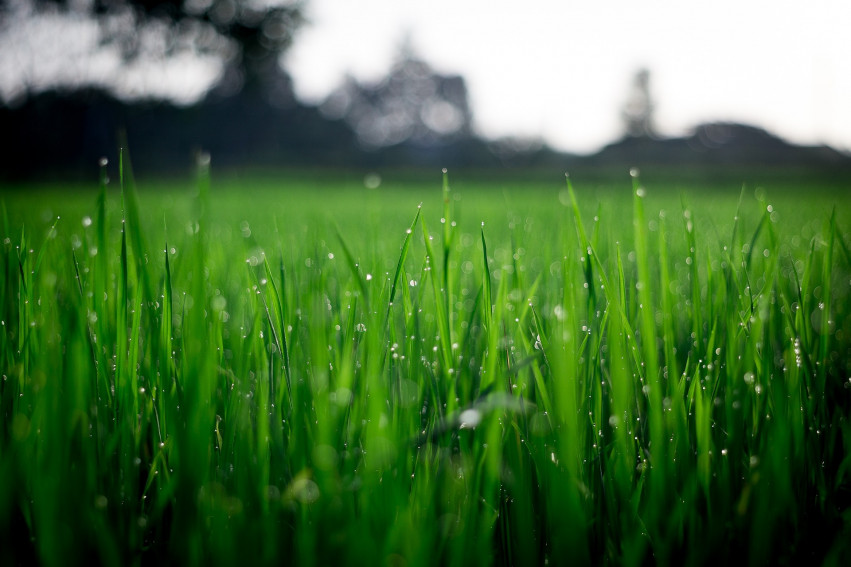 2. Tiki Torches
Ok this may seem cheesy but those cute torches can really cut down on Wisconsin mosquitoes and add a beautiful ambient light to a deck or patio area. At less than $5 a piece (we just got some for $3 so feel free to ask us where) you can load up on these all across your backyard and have a beautiful glow all summer long. And they are cheap enough that you can buy new ones every year if you want. We are mounting ours to fences and garage with a flag pole holder this year to keep them off the ground.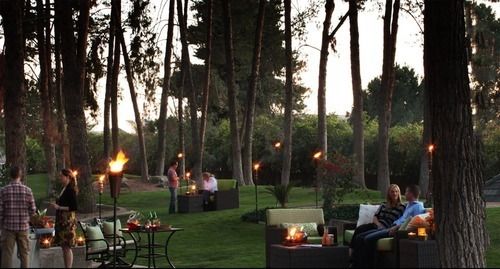 3. Flowers
Depending on how much you want to spend you can spend a little or a lot on Flowers. But if you look for those perennials that are lower to the ground they can add lots of ground cover under your bushes or other plants that just make the whole yard look amazing.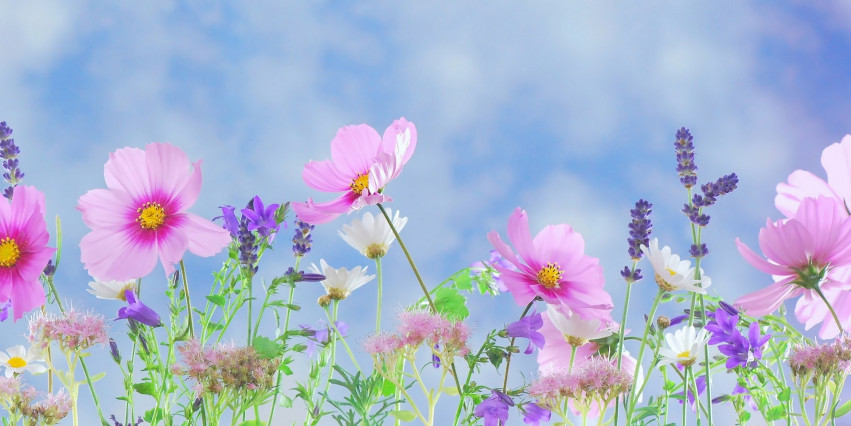 4. Use Trellis as a fence
Trellis can be turned on it's side and installed a quick fence. We had a small space between our garage and our house and we have a small dog so we bought some inexpensive half sized lattice work, turned it on its side and attached it to the garage and the house. 2 sheets were less than $25 and now we have a cute attractive temporary fence that allows our dog to go in and out of the house at will when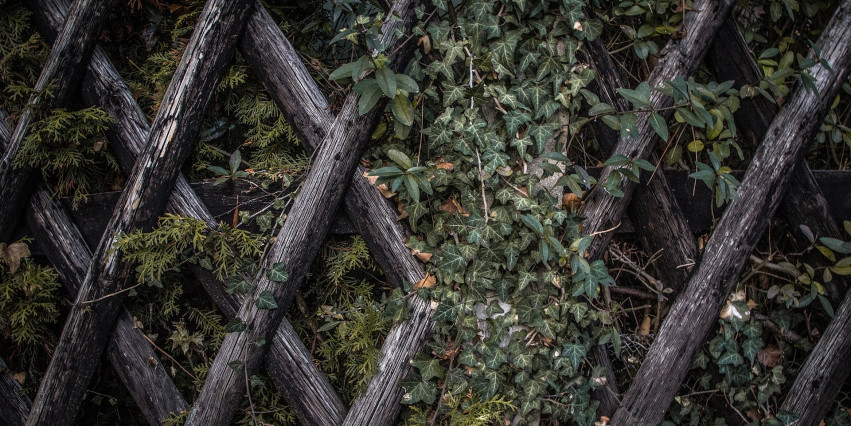 5. Outdoor Rug
For the last few years you've seen them grace lots of decks. The reality is the cheaper the rug the more often you can change your design outside. You can find them for $50 in a variety of sizes and colors. You may not live in a dessert or travel to mexico often but there are rugs all over the place that you can pick up for cheap. Check garage sales for old ones that you dont mind leaving outdoors even if just for one season.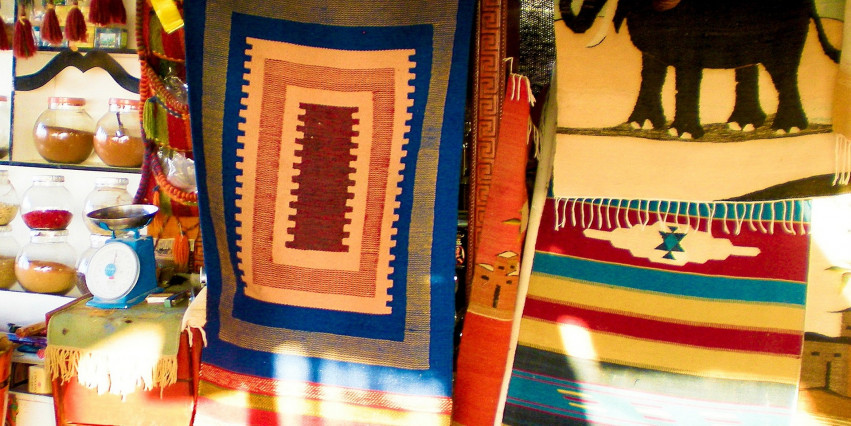 6. Grass Seed
If your yard is less than lush buy a bag of seed and sprinkle it on what you already have. Water it well and with the weather we've been having you stand a good chance of getting good results. If you want to spend a little more then hire an lawn aerator before you sprinkle the seeds so that not only does your lawn get the oxygen it needs but also the seeds go deeper with less chance of birds and small animals eating the seeds up.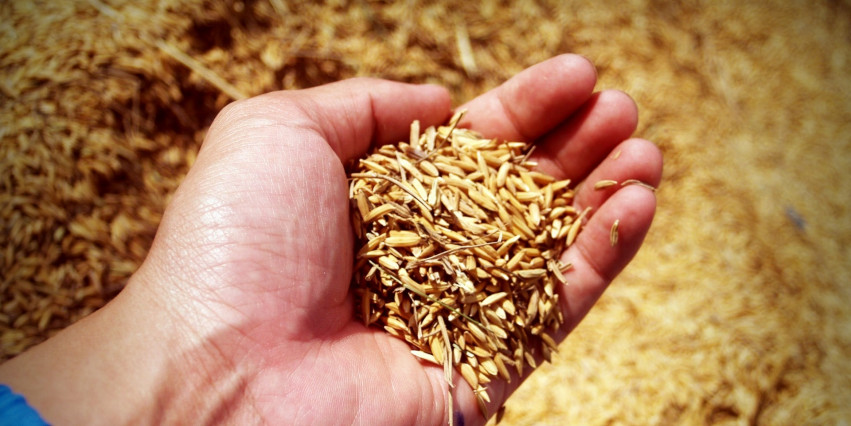 7. Christmas Lights
Or as Russ likes to call them "Fairy Lights", Can really add charm and beauty to a backyard area. We loved the idea of stringing them in the umbrella because it adds so much charm even if you only have a small area. Why use them only 1 month a year when you can make them do double duty for 3-4 more months (just make sure you use the outdoor type so the weather isn't a problem).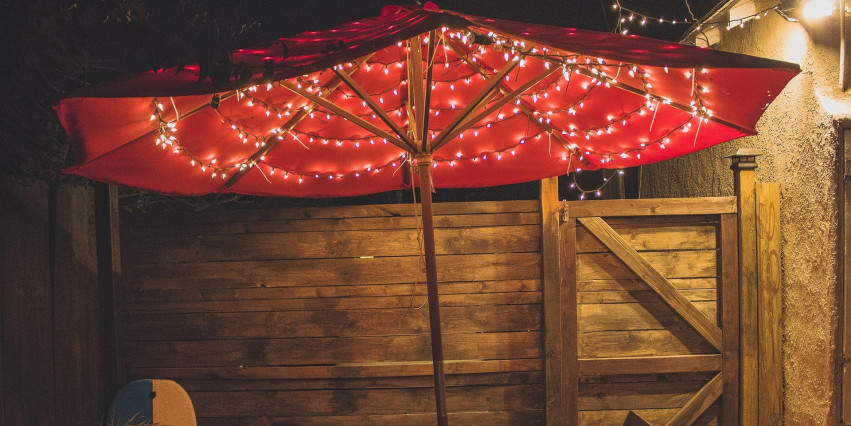 8. New Patio Furniture
Now if you aren't careful this can get expensive but there are lots of great options for new chairs and small side tables for only $10-$20 each. 2 simple folding or stacking patio chairs and a small table can be bought at most home stores for under $50. Sometimes just something fresh and new is all you need to brighten your backyard.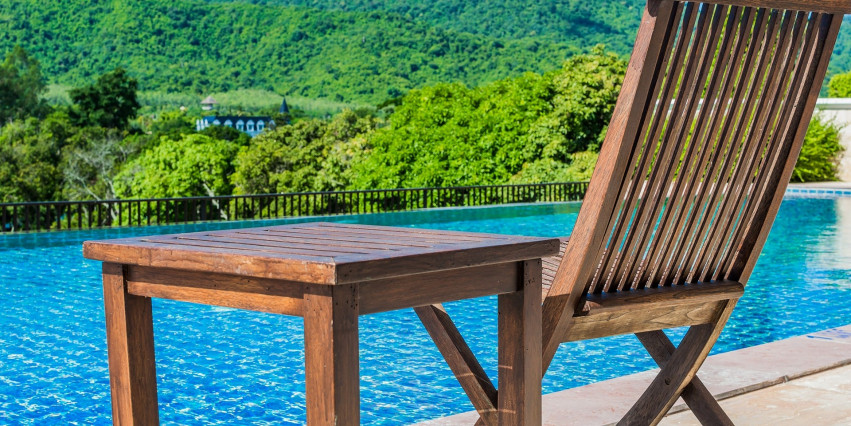 9. Patio Cushions and Pillows
This is one of the cheapest and easiest ways to freshen up your old patio furniture. Change the color! Pillow forms and cushions abound in many colors for less than $10 a piece. You can change out an entire 4 person patio set with just a new matching cushion for each chair and still keep your budget under control.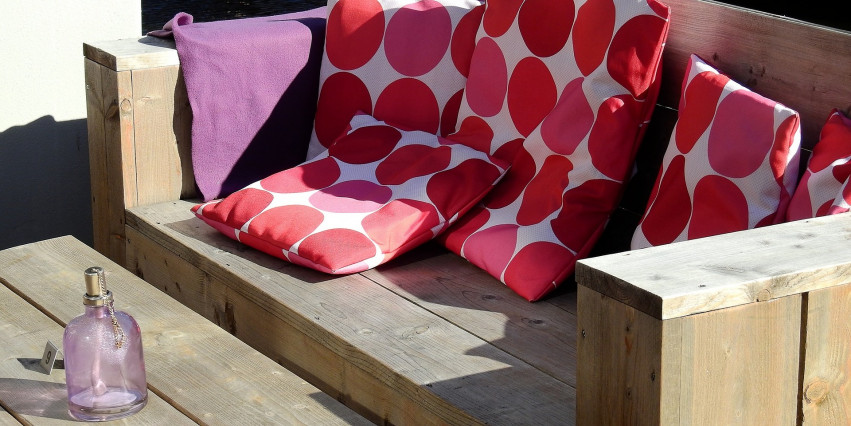 10. Outdoor table setting
Buy a set of dishes just for the outdoor entertaining you want to do. Easy cleanup plastic plates in fun colors can really brighten up the outdoor space. Check the childrens area for fun picnic like plates, cups, and even cutlery. The bright colors can really cheer up the space and bring a festive touch to any party (even if only for you to enjoy)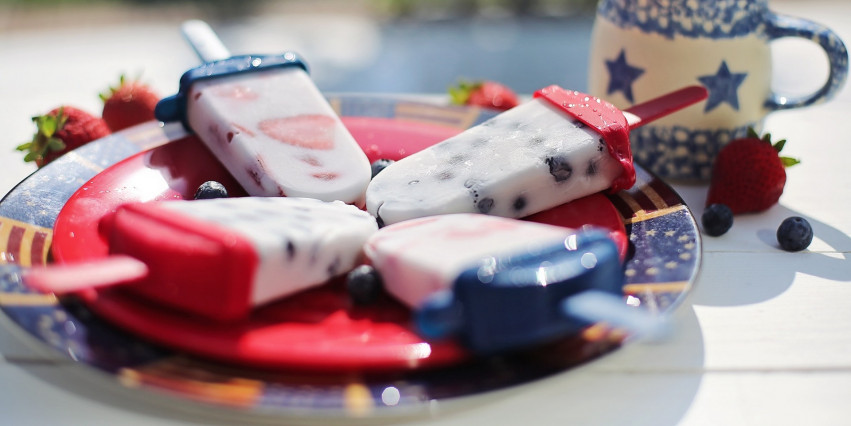 Selling Your Home?
Get your home's value - our custom reports include accurate and up to date information.
Get Home Value