Why not buy?
1. You are under 18--You can't buy before you can legally sign a contract. So I'm sorry you may have to wait until 18 or older to buy.
2. You might move out of the area--You aren't sure if you are going to be in the same region for long. Keep in mind commuting an hour is not a reason not to buy so if you think you will be stay in the same general area don't let this deter you.
3. You are still in school--you are not working full time so you don't have the ability to save or show enough income to qualify.
4. Your credit is below 600--Yes that is right. You don't need a credit score that is 700 in order to qualify for a mortgage.
5. You have court judgments-- If you have outstanding tickets then pay them off. The future wealth of you and your family depends on it!
6. You are afraid of the unknown--Don't be! Contact us we can take the fear out of buying by walking you through every step of the process.
If none of the above apply to you then let's get you started on buying a home so that you can build your wealth and put more money in your pocket, protect your financial future, and give you a consistent payment.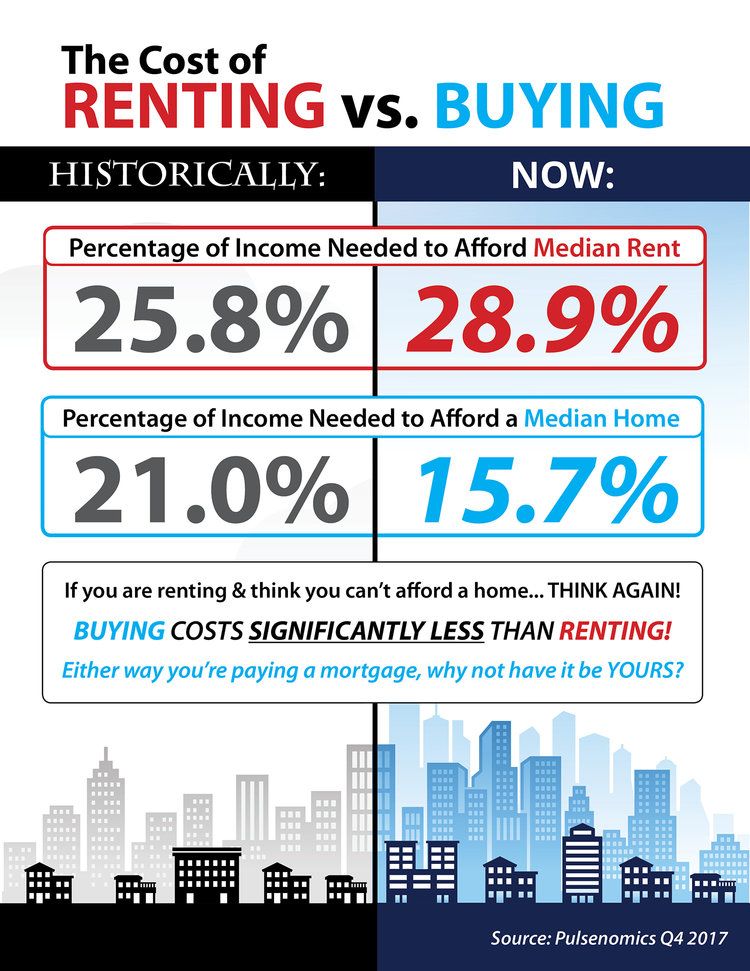 Need to Sell Your Home before buying?
Get your home's value - our custom reports include accurate and up to date information.
Get Home Value