5 tips to create a Luxury Bedroom on a Budget
Do you want to create a luxurious oasis in your bedroom without breaking the bank? These five tips will help you create an indulgent, opulent space that you will be content to relax in.
1. Add a large mirror to your bedroom
No we aren't talking about that 1970's waterbed-with-mirrored-ceiling look. We are talking about a floor length mirror that fits the design of your room. This can add visual space in a small room. Or a beautiful frame around a mirror as the top of the headboard you already have. The reflective quality will also magnify light and give that bright airy feeling even if you don't have many windows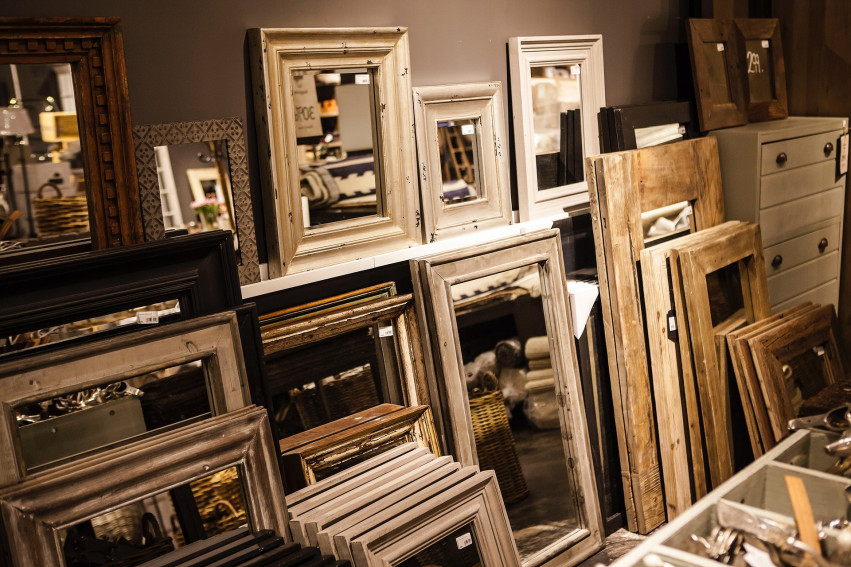 2. Layer your lighting
Choose a mixture of floor, table lights and lamps to create a luxurious, layered look. They don't have to "match" but if you have a statement piece then make the other lights simplistic. String lights or "Christmas" lights can also add that romantic, relaxing touch that mimics stars at night.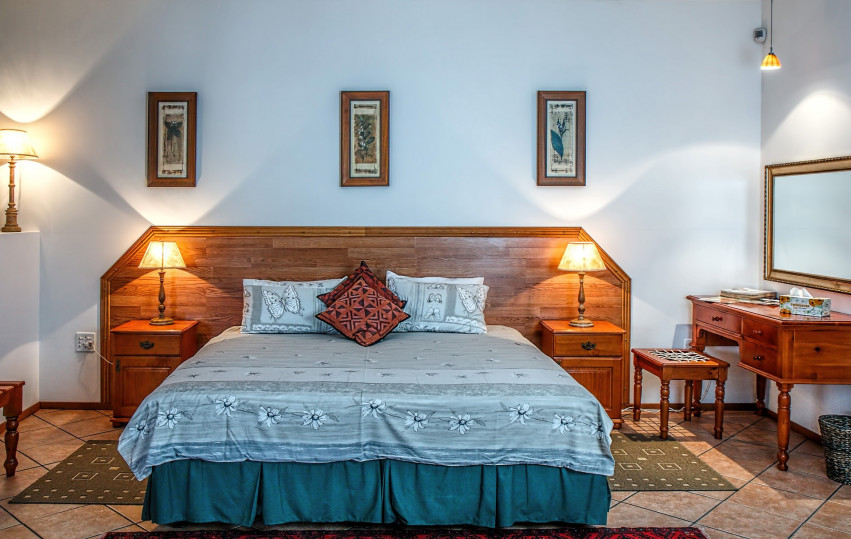 3. Upgrade your headboard.
Create or buy an upholstered headboard that will transform your bed from average to the epitome of luxury. Or re purpose some old barnwood if your decor is more rustic. Look around on Facebook Marketplace, Offer up, or just plain old fashioned garage sales for items you can get at a bargain and then paint to upscale. A headboard can be a collection of pieces that you join together but whatever you choose to do, make it a statement!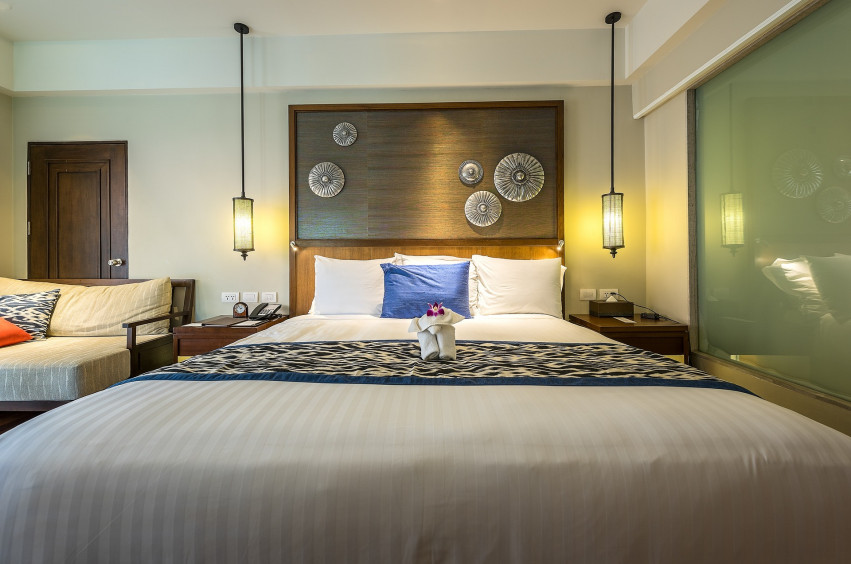 4. Layer your bedding.
Don't be so matchy matchy and don't be afraid to buy better linens. With sheets, duvets, blankets or quilts and pillows, your bed is sure to look heavenly. There are so many home stores now with beautiful and comfortable linens that it isn't hard to redo the whole bed for under $100. Shop smart and buy basic pillow forms and duvets so that when you get tired of a look you are only changing out the covers at a much lower price. Plus who doesn't love a fluffy duvet to slide under on a cold night!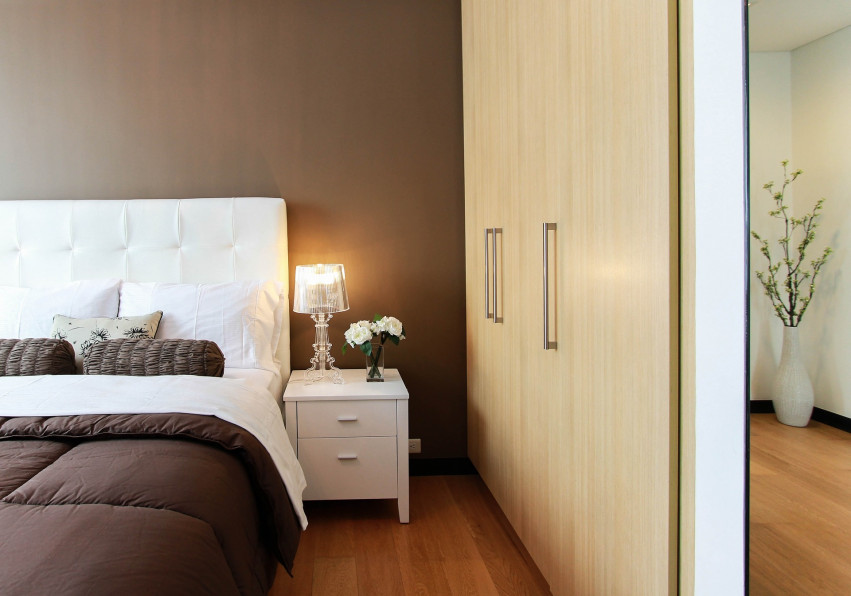 5. Paint your ceiling.
Yes we said the ceiling. If you have a small room, use a high-gloss paint, it will reflect more light into the room creating depth and a focal point. If you don't need the reflection then paint it a color that you find calming and relaxing. You can even create a cove effect with paint and half round decorative trim. If you feel the bedroom feels large then use a 2 shades darker color than your wall paint to create that restful depth effect. Whatever style you choose just having a fresh coat on the ceiling can really create a clean fresh feeling to the entire room. After all, you are probably looking at that ceiling every night so make it something you enjoy.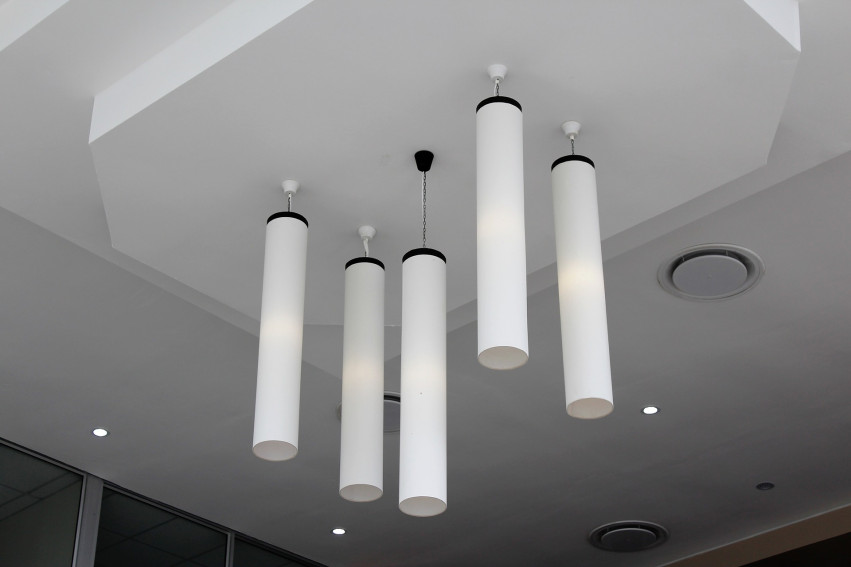 By adding even a few of these tips to your room's aesthetic, you will have created your own peaceful haven to retire to
and have money leftover in your pocket!
Thank you to the Shorewest.com Blog for the key points and some text.
Selling Your Home?
Get your home's value - our custom reports include accurate and up to date information.
Get Home Value