How much has your home increased in value?
Home values have risen dramatically over the last twelve months. In CoreLogic's most recent Home Price Index Report, they revealed that national home prices have increased by 6.2% year-over-year.
CoreLogic broke down appreciation even further into four price ranges, giving us a more detailed view than if we had simply looked at the year-over-year increases in national median home price.
The chart below shows the four price ranges from the report, as well as each one's year-over-year growth from July 2017 to July 2018 (the latest data available).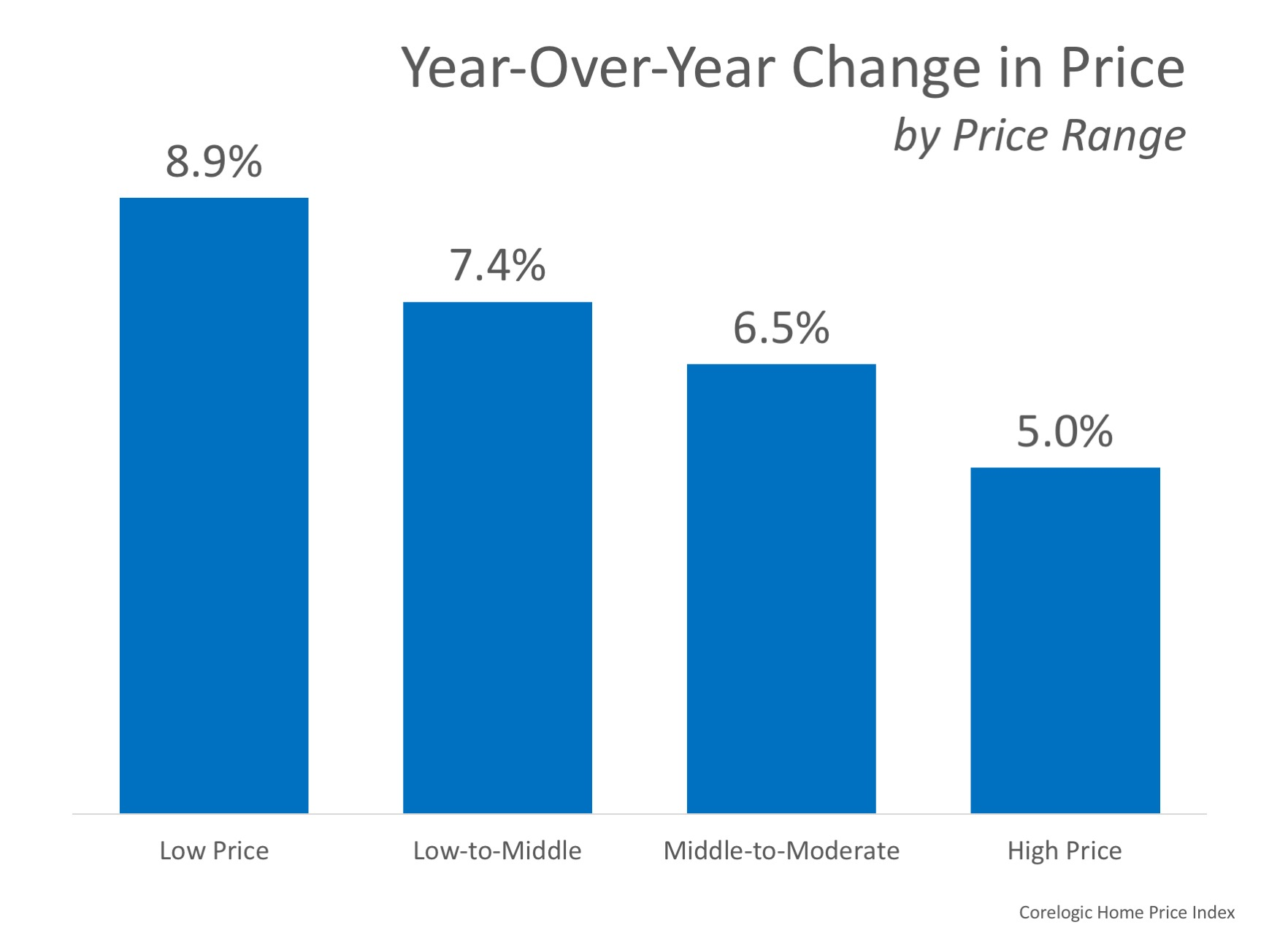 It is important to pay attention to how prices are changing in your local market. The location of your home is not the only factor which determines how much your home has appreciated over the course of the last year.
Lower-priced homes have appreciated at greater rates than homes at the upper ends of the spectrum due to demand from first-time home buyers and baby boomers looking to downsize.
In the Southeast Wisconsin Home market the following applies to the terms above:
Low Price = Under $100,000
Low to Middle = $100,000-$250,000
Middle to Moderate = $250,000-$500,000
High Price = $500,000 and up
How Can this affect you?
If you are a new buyer don't wait or hesitate to buy a great home because you may end up paying more for that exact type of home next year.
If you are wanting to sell then you may have more equity in your home than you realized which could equate to more purchasing power in a transaction. After all a conventional mortgage offer where the buyer doesn't ask for closing costs is a lot more appealing to a seller than an offer with a low downpayment or assistance needed to buy.
If you want to pay off some high interest debt and get your family more financially secure then you may have enough equity to be able to refinance. Don't ever refinance to buy depreciating assets but it is a great way to stabilize those bills and get rid of high interest credit cards.
If you want to renovate or rehab some core features of your home that could help increase the value as well as cut energy cost then the money could be in your house. Be careful not to do this just to get fancy upgrades that may not add value but a new roof or siding or bathroom renovation can really increase the value of your home or make it much easier to sell when you are ready. New windows could cut energy costs in your home and really add beauty and value as well. Don't overspend but definitely improve your life! If you need help and advise on what the best items to help for your level of home don't hesitate to give us a call.
Bottom Line
If you are planning to list your home for sale in today's market, let's get together to go over exactly what's going on in your area and your price range.
Some content provided by CoreLogic and KeepingCurrentMatters
Selling Your Home?
Get your home's value - our custom reports include accurate and up to date information.
Get Home Value